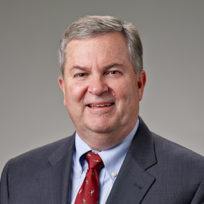 Al Gileczek, CPCU, ARM
President, Accident Fund and CompWest
Al Gileczek is president of Accident Fund Insurance Company of America and CompWest Insurance.
He began his Accident Fund tenure in 2007, holding various positions in Business Development and Regional Operations. He spent the early years of his career in commercial and personal lines underwriting, marketing and business development and served in executive roles at Citizens/Hanover Insurance.
Al earned a bachelor's degree in General Studies from the University of Michigan and holds the Chartered Property Casualty Underwriter (CPCU) and Associate in Risk Management (ARM) designations.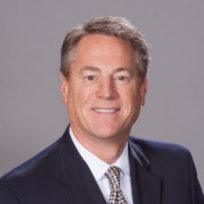 Dean Holland, AIC, AIS
Vice President, Claims
As the vice president of Claims, Dean Holland oversees Accident Fund's Claims team, which serves policyholders and their teammates nationwide.
Holland joined Accident Fund in 1987 as a claims examiner and has worked in various roles on the Claims team since, including: supervisor, reserve auditor, manager, advisory support team manager, corporate claims consultant, and most recently, director.
Holland graduated with honors from Michigan State University with a Bachelor of Arts in Marketing. He has also earned his Associate of Claims (AIC) and Associate in Insurance Services (AIS) designations.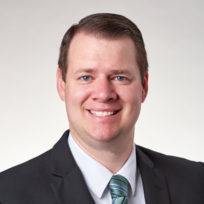 Jacob Geyer, CPCU
Vice President, AF Specialty; Vice President, Business Analytics and Underwriting Operations
Jacob Geyer joined Accident Fund in June 2008 as a senior actuarial analyst. Prior to his work at Accident Fund, he worked at Liberty Mutual in an actuarial role for pricing and ratemaking. Since joining Accident Fund, Jacob has worked on the implementation of the underwriting predictive models and has done extensive work with the Business Development team on utilizing data and analytics for reporting and performance management.
In 2011, Jacob was awarded the Team Award for his work on the underwriting predictive model, and was named the 2012 Leader of the Year for Accident Fund. His leadership role has expanded to include Business Analytics, Underwriting Operations, Customer Experience and Agency Automation and Business Development.
Jacob has a Bachelor's degree in Mathematics from Michigan State University and has attained his Chartered Property Casualty Underwriter (CPCU) designation.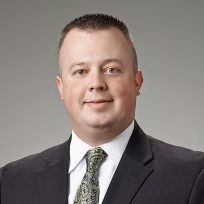 Mike Valiante
Vice President of Business Development and Operations
Mike has diversified experience in the agency side of the business and a strong background in multiline insurance. He is currently responsible for Accident Fund's business development, underwriting and regional operations — a role he previously held at Third Coast Underwriters.
During his time at 3CU, Mike led their expansion efforts entering 16 new states and helping them grow their book to over $100M. His experience working with small- to large-sized accounts, long history of building profitable, diverse books of business and ability to cultivate long-standing business relationships will help him serve Accident Fund's agent partners — primarily located in the Midwest, Southern and Great Lakes regions.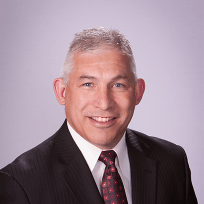 Mike Maurer
Divisional Director, Business Development
Mike Maurer is a divisional director of Business Development at Accident Fund Insurance Company of America in Lansing, Mich. He currently leads marketing and underwriting efforts in four regions and 12 states. Mike joined the company in 2008 and began work in the insurance industry in 1988 as an underwriter in training at Citizens Insurance Company.
Mike received his Bachelor of Arts in business administration from Hope College in 1988. He has earned the Chartered Property and Casualty Underwriter (CPCU), Certified Insurance Counselor (CIC) and Certified Authority on Workers' Compensation (CAWC) designations. In 2014, Maurer was presented the AF Group Leader of the Year award.
Mike is committed to education in the insurance industry. He attends regular events to expand his own knowledge, has been a past instructor of insurance classes and played a key role in creating the Insurance Leadership Academy. He was inducted into the Michigan Insurance Hall of Fame in 2017 — which is a high honor for insurance professionals and pays tribute to individuals who have made a significant impact on the industry through strong leadership and service to improve the industry's ability to serve the public.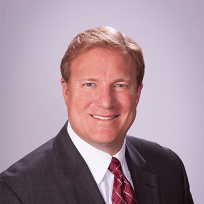 Troy Mounsey, CPCU, CIC, CAWC
Divisional Director, Business Development
As Divisional Director, Troy Mounsey oversees workers' compensation production and agency partnerships for Michigan and large account operations. Prior to his 15-plus years with Accident Fund, Troy's 30-year career in insurance began as a commercial multiline underwriter. He has also held management positions in the Midwest, handling marketing and premium development for Indiana, Illinois, Wisconsin, Minnesota, Missouri and Iowa.
Troy has been active in his support of Highfields, The American Red Cross, the Insurance & Risk Management board at Northwood University, and as a volunteer at Riverview Church.
Troy graduated from Taylor University with a Bachelor of Science degree in math/systems. He has also earned a Master of Business Administration degree from Butler University and several designations, including: Chartered Property Casualty Underwriter (CPCU), Certified Insurance Counselor (CIC) and the Certified Authority in Workers' Compensation (CAWC).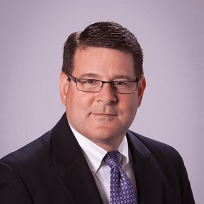 Greg Howard, CIC
Divisional Director, Business Development
Greg Howard has more than 35 years of experience in insurance and has been with Accident Fund since 2005. As divisional director, he oversees all aspects of business development management in nine states, which includes underwriting, marketing, agency management, team-building and territory expansion.
Prior to joining Accident Fund, Greg served the insurance industry in multiple roles within underwriting, marketing and management. His responsibilities included oversight of multi-state marketing, underwriting, hiring and training, new agency appointments, profitability assessments and rehabilitation plans.
Greg earned his Bachelor of Science in marketing from Central Michigan University and holds his Certified Insurance Counselor (CIC) designation.