News
Maurer Inducted Into Michigan Insurance Hall of Fame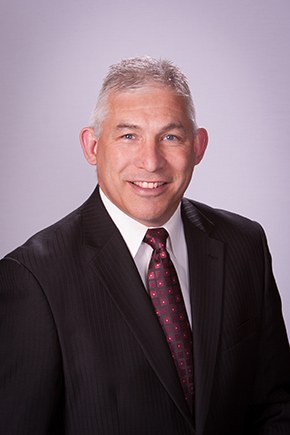 The Michigan Insurance Hall of Fame has inducted Mike Maurer, divisional director of Business Development at Accident Fund Insurance Company of America into its Hall of Fame.  Maurer joined Larry Bostic of the Lewis & Thompson Agency and Roger Sitkins of the Sitkins Group, Inc. as 2017 honorees.
The induction is a high honor for insurance professionals – and pays tribute to individuals who have made a significant impact on the industry through strong leadership and service to improve the Michigan insurance industry's ability to serve the public.
Maurer was instrumental in helping create the Insurance Leadership Academy and played a key role in the development of the Business & Risk Management Program at the Capital Area Career Center.
"Mike is one of the most complete, dedicated, positive and engaging leaders in our business," said Al Gileczek, president of Accident Fund.  "Accident Fund has had great success in recent years because of the incredible leadership of Mike and so many others like him within our organization."
"Mike's enthusiasm, knowledge and vision help drive the success of many of my students," said Monique Colizzi, Business & Risk Management insurance instructor at the Wilson Talent Center (formerly known as the Capital Area Career Center).  "His heart and soul exist in creating opportunities for aspiring insurance professionals and helping to fill the talent gap."
"We are blessed to work alongside Mike, and are continuously impressed with everything he does for the insurance industry," said Ben Rathbun of the Rathbun Insurance Agency.
Maurer has been with Accident Fund since 2008.  He began his insurance career in 1988 as an underwriter at Citizens Insurance Company. He is a graduate of Hope College and holds the professional designations of Chartered Property Casualty Underwriter (CPCU), Certified Insurance Counselor (CIC) and Certified Authority on Workers' Compensation (CAWC).
Recent Articles
October 23, 2023
October 17, 2023