Back-to-School: Keeping Roadways Safe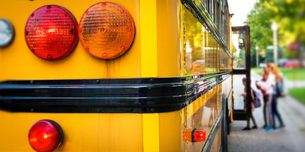 With schools back in session, there are several important safety tips you need to remember to help keep roadways (and children) safe. Although school buses are one of the safest forms of transportation on the road, the area 10 feet around the outside of the bus is where children are in the most danger of being injured. For this reason, it's important to know proper laws and procedures for sharing the road with school buses.
Here are some things to keep in mind:
In all 50 states, it is illegal to pass a school bus that is stopped to load or unload children.
Flashing yellow lights alert motorists that buses are preparing to stop. Red flashing lights and an extended stop sign indicate that traffic moving in both directions of an undivided
roadway must come to a stop and may not pass the bus for any reason until the stop sign is retracted.
Motorists should never pass a school bus on the right. It is not only illegal, but could also have tragic consequences.
Keep crosswalks clear when stopped at a red light, and always stop when directed to do so by a school crossing guard.
When warning flashers are blinking in a school zone, you must stop for pedestrians in crosswalks or at intersections.
Keep in mind that bus stops are typically dark in the morning, particularly during winter months. Therefore, keeping speeds down and watching for children near the road is critical.
Buses make frequent stops — be prepared to take extra time and caution when following school buses.
As a motorist, safety on the roadways is your responsibility. Safe driving habits will protect you, your passengers, and other motorists and pedestrians sharing the road. When driving — especially in school zones — it's imperative that you avoid distractions, keep your speed down and be patient. Do your part to keep kids safe!
Share this resource:
---
URL coppied to clipboard.

Or send it directly to someone via our email form:
---