Scary Stories – Young Workers and Workplace Dangers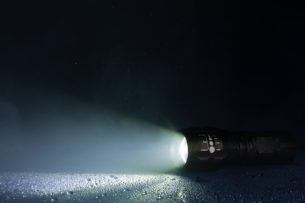 October 16, 2019
Young workers, ages 16-24, are especially at risk of on-the-job injuries considering their inexperience in the workforce and unfamiliarity with workplace dangers. These young workers, as well as seasonal workers, are essential to the workforce, and it's important they have the necessary training and safety controls to anticipate hazards.
Scary Stories
While trends and statistics may show that young workers are at greater risk of workplace injuries, the truest reminders are the real stories of youth injured on the job – like these and other stories from WorkSafeBC:
Injury Prevention
OSHA recommends employers take the following steps to reduce and prevent workplace injuries among teen and younger seasonal workers:
Understand and comply with federal and state child labor laws that restrict both the type of work and hours worked by younger employees.
Provide adequate safety training for younger and less experienced workers to prepare them for a variety of potentially dangerous situations. Be sure to use language and vocabulary appropriate for a younger audience.
Encourage young workers to ask questions about procedures that aren't understood and assign a more experienced employee to mentor the young worker on the job.
Inspect all equipment operated by young workers to ensure it is legal and safe for them to use. All equipment not suitable for young employees should be clearly identified and labeled.
For more information on young worker safety, visit our Hiring for Safety site. Accident Fund policyholders can also log into our website for a variety of additional safety tools.
If you're not a customer, click here for WorkSafe information or find an Accident Fund agent near you!
Share this resource:
---
URL coppied to clipboard.

Or send it directly to someone via our email form:
---